Glee is back tonight, and so is Gwyneth Paltrow! Holly Holliday returns in tonight's episode, "Sexy," this time as the sex ed substitute! Also on tonight are new episodes of White Collar, Traffic Light, Lights Out, and more! See what else is new tonight: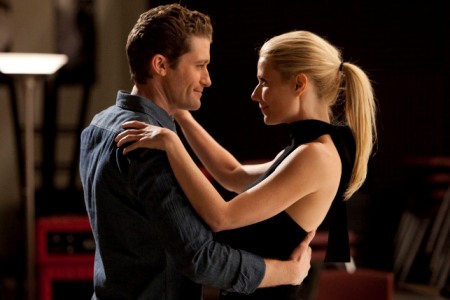 8/7c
Glee on FOX
The Biggest Loser on NBC

9/8c
V on ABC
Raising Hope on FOX

9:30/8:30c
Traffic Light on FOX

10/9c
Detroit 1-8-7 on ABC
Lights Out on FX
Southland on TNT
White Collar on USA Network


What will you be watching?