In the wake of Melrose Place's too-early demise (sad face), fans of The CW are on the search for a new guilty pleasure show. Of course, Hellcats isn't exactly similar when it comes to premise or plotlines, but comparable scandal, sexy-time, and cat-fighting drama is bound to ensue. Find out more about the upcoming show, produced by Tom Welling, below: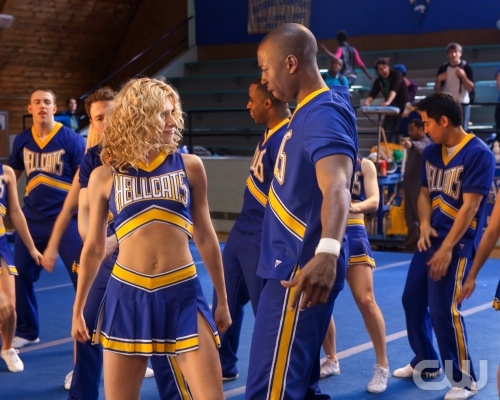 Airs: Wednesdays at 9/8c on The CW (Premieres September 8)
Notable Stars: Ashley Tisdale, Aly Michalka
Synopsis: Marti Perkins' plan was to get through Lancer University on her scholarship, go to law school, and leave Memphis and her hard-drinking mother behind to start a new life as an attorney. Instead, Marti's scholarship gets cancelled and her mother "forgets" to tell her. Out of options, Marti finds herself fighting for a spot on the Hellcats -- Lancer's legendary cheer squad -- and for the scholarship that comes with it.
Why Watch? Well, I've seen the pilot. And as a self-proclaimed CW cynic, I'm in no position to like everything that the network pops out, but even I have to admit that it's pretty entertaining. The acting is surprisingly not terrible (amazing, right?), there's plenty of Bring It On-like choreography, dancing, and stunting action, and and as long as you're willing to not take it too seriously, you may have found your next fall guilty pleasure indeed!
Official Trailer: Here
Don't forget to check out our Fall Preview page for the full scoop on all the upcoming fall shows!