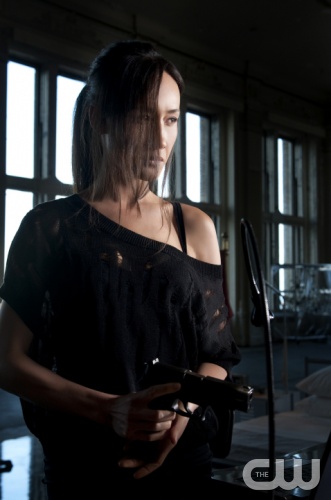 SideReel's Fall TV Preview continues with The CW's upcoming Thursday night show, Nikita. Scope out the series' vital info below, as well as the official sneak peek trailer, and see why we think this show might actually have a chance of survival this upcoming fall!
Airs: Thursdays at 9/8c on The CW
Notable Stars: Maggie Q, Shane West
Synopsis: Nikita was rescued from death row by a secret U.S. agency known only as Division, who faked her execution and told her she was being given a second chance to start a new life and serve her country. What they didn't tell her was that she was being trained as a spy and assassin. Ultimately, Nikita was betrayed and her dreams shattered by the only people she thought she could trust. Now, after three years in hiding, Nikita is seeking retribution and making it clear to her former bosses that she will stop at nothing to expose and destroy their covert operation.
Why Watch? While it seems a little too soon for this remake (La Femme Nikita just ended in 2001), this show is bound to fill the void of kick-ass girl shows left with the ending of Veronica Mars, Buffy the Vampire Slayer, Alias, etc. Plus, with producer McG has a history of creating shows with major fandoms, ie: The OC, Supernatural, and Chuck!
Official Trailer: Here
Don't forget to check out our Fall Preview page for the full scoop on all the upcoming fall shows!