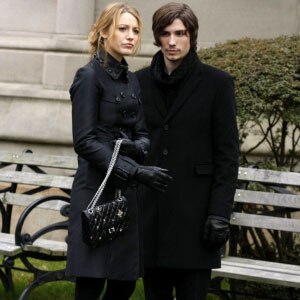 Want to know when John Patrick Amedori's last Gossip Girl appearance as Serena's love interest Aaron Rose will take place?
*
*
*
*
Spoiler Alert
*
*
*
*
It's already happened!
The CW has confirmed that the December 8th episode was the character's final one. Though the character played a larger role in the books and was originally intended to stay on the series a bitlonger, it seems as though both fans and network people have had enough of a negative response to give Aaron the heave-ho.
However, don't assume just because Aaron has left that Dan and Serena are back on. The always forthcoming Jessica Szohr has told E!Online that this isn't the case.
Personally, I'm thrilled on both counts! I hated Aaron and I am not ready to see Dan and Serena back together just yet. How about you?
Source: E!Online