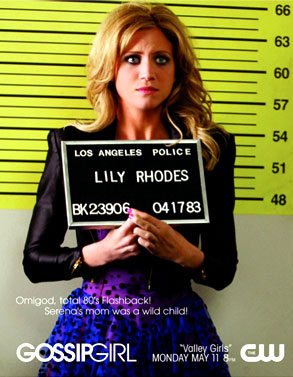 The Gossip Girl Lily-based spinoff is not definitely a go yet for the Fall. However, the May 11th episode of Gossip Girl, titled "Valley Girl", will be focusing on Lily van der Woodsen's crazy childhood in the 80s through flashbacks.
This is what we call a "backdoor pilot", and based on the success of this episode, the network will decide whether or not to greenlight the spinoff series.
So...now we have a preview poster for the upcoming GG episode featuring actress Brittany Snow as young Lily.
Do you like the poster? Frankly, I think they could have done a little better...