You may have read that NBC is having some schedule shuffling come Fall. Due to health issues of series star Maura Tierney, new series Parenthood is being pushed to Spring. Taking its place in the Fall is the previously-scheduled-for-midseason Mercy.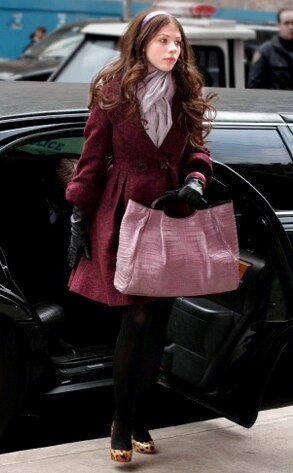 Starring in Mercy is Michelle Trachtenberg - who in the season finale episode of Gossip Girl appeared poised to return to that series for at least a handful of episodes in the Fall. How will Mercy's move impact this?
E!Online's Weekly Spoiler Chat has the answer to that and many other questions. Spoiler scoop also included for Glee, Melrose Place (2009), True Blood and more!
Check it out: Spoiler Chat: What Does Mercy's Move Mean for Georgina on Gossip Girl?