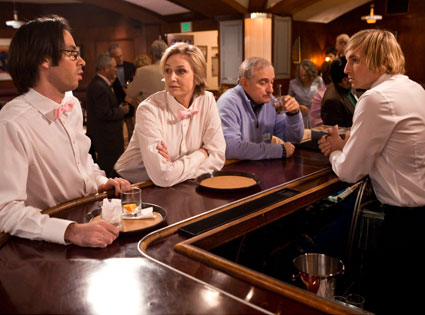 I am officially sold on new Starz Comedy Party Down though I have yet to see any form of video preview for it!
The program premieres in March - the 20th - and comes from none other than Veronica Mars's brilliant creator, Rob Thomas.
Its premise: Struggling actor-wannabees open up a catering business to pay the bills. Has some serious promise, don't you think?
Add to its pedigree a bunch of funny people (Lizzy Caplan, Martin Starr, Jane Lynch, Ken Marino, Ryan Hansen) including multiple VM alums; Marino played Vinnie Van Lowe and Hansen played Dick Casablancas.
Speaking of Mars alums, none other than Kristen Bell and Jason Dohring will both be making guest appearances on the series (Dohring in the second episode; Bell later in the season).
So who else is excited?
Source: E!Online