Oh no (Just kidding)! One of SideReel's favorite TV actors - John Krasinski - who appears to be just as charming in real life as he is as Jim on The Office - will soon be off the market.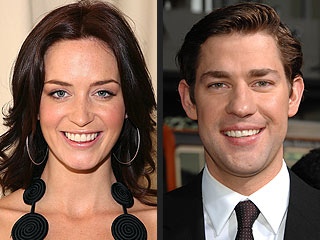 Krasinki, 29, has gotten engaged to actress Emily Blunt, 26; the two have been dating since November 2008.
Find out more from People: Emily Blunt & John Krasinski Are Engaged
Guess we will soon need a more single TV actor to crush on. Any suggestions?