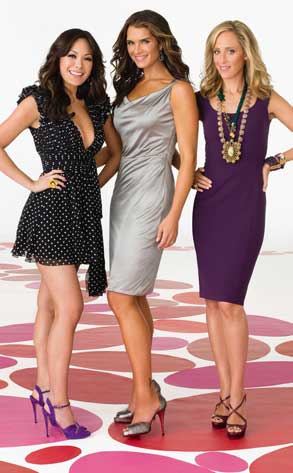 This really should come as no surprise whatsoever, since the vast majority of the Lipstick Jungle cast appears to have already moved on...but the show had not been officially officially canceled...until today.
Brooke Shields has confirmed:
"It was going to stay and we just were officially told it's finally not coming back. It's very sad. I think a lot of people were really sad, but I think we hung on a really long time. It was three great years that we've been working on it."
Luckily, we won't be seeing the last of the castmembers, as many have already been cast in a number of fall pilots. I'm most looking forward to seeing Andrew McCarthy as Lily's father in the probably-will-be-greenlit Gossip Girl prequel/spinoff thing.
So...had you already come to terms with Junge's demise? Or does this news of its official official cancellation still sting?
Source: E!Online