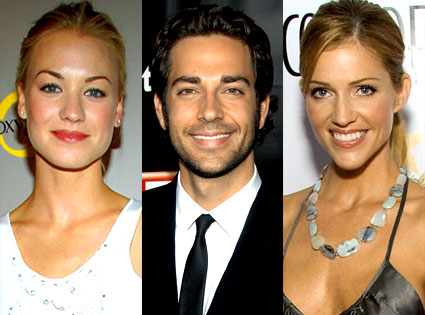 Chuck creator Josh Schwartz (a self-proclaimed Battlestar Galactica junkie) has announced that Cylon hottie Six (Tricia Helfer) will be guest appearing on the show later this season as...a new love interest for Chuck.
Helfer is currently slated for only one episode (though Schwartz says she'd be welcome to appear in more) and will appear as Special Agent Alex Forrest, who is temporarily partnered with Chuck instead of Sarah, when the big guns become concerned that the two have become too close.
Says Schwartz:
"As you would expect from a show like Chuck, there are many rabid Battlestar fans amongst us. And so Tricia is someone we have definitely wanted to work with. We are introducing this character in an episode this season, but she's definitely someone that General Beckman has at the ready and is a great threat that the audience knows is out there in a (knock on wood) season three..."
Awesome.