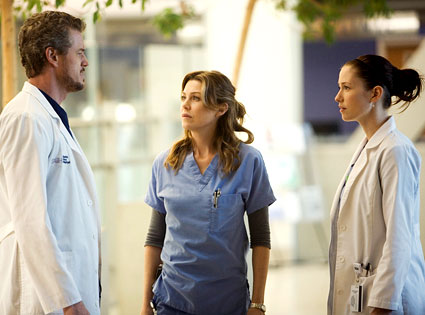 Actress Chyler Leigh - Little (Lexie) Grey on Grey's Anatomy - is pregnant with her third child.
However, sources confirm that the pregnancy most definitely will not be written into the show.
What is in store for Lexie, however, is more romance with Eric Dane's McSteamy.
So...good decision to leave the pregnancy out or could Grey's use a single mother/intern story line?
Grey's Anatomy returns to ABC on Thursday, Jan. 8.
Source: E!Online