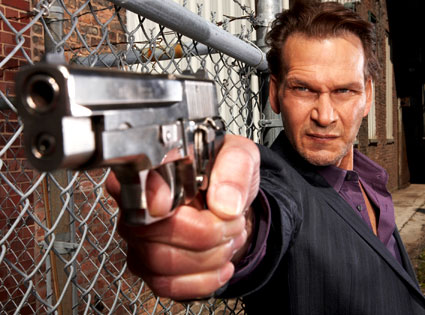 According to Variety, sources have confirmed that A&E has canceled Patrick Swayze cop-drama The Beast, which finished up its 13 episode first season back in April.
The show has been plagued with rumors of cancellation due to Swayze's health issues (the actor has been diagnosed with cancer), though the more official reason is looking like low ratings. Were the show to continue, Swayze would likely be replaced as the lead.
A&E has still not confirmed the cancellation, and has responded to Variety's story by stating that a decision has yet to be made and that their sources are inaccurate.
How upset would you be if The Beast is dead?