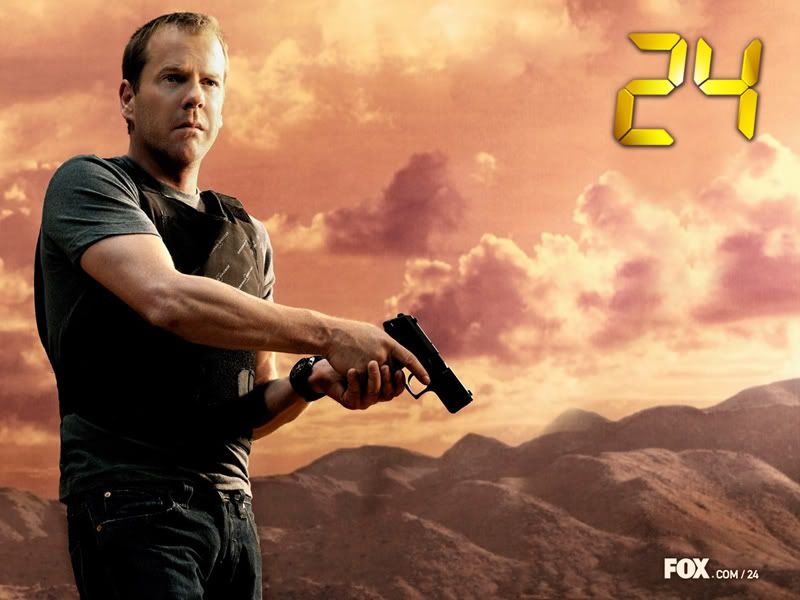 I can't honestly remember the last time 24 was on TV.
(So I went and looked it up; the last time we saw Jack Bauer being awesome was way back in May 2007.)
Good news - Fox has finally scheduled the premiere of the show's 7th season!
24 will have a 2 night, four hour premiere event beginning Sunday, January 11th and concluding the following evening (which will also contain the program's 150th episode).
Of course, Fox will also be airing 24: Redemption on November 23rd, which is a 2 hour TV movie which will serve as a bridge between Season 6 and Season 7.
Who's excited for Jack's return?!
Source: TV Guide