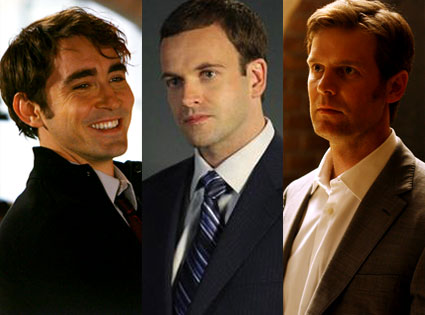 ABC has provided an update on when we might expect to see the remaining filmed episodes of Eli Stone (4), Dirty Sexy Money (4) and of course, Pushing Daisies (3).
Sadly, though, the news isn't all that encouraging.
ABC insiders have revealed that all of the remaining episodes will be burned off this summer, beginning June at the earliest. Sadly, even candid camera specials (What Would You Do?) and reruns perform considerably better than each of these programs when they were airing in their respective timeslots. Thus, ABC can't afford to air 'em during the regular TV season.
Guess it's better than nothing that we'll get the episodes come June. Let's just hope they keep their word to air them then...
Source: E!Online