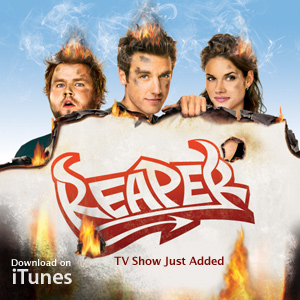 While a few weeks back the word on Reaper seemed to be that it was headed in the direction of cancellation, The Hollywood Reporter is now claiming the following:
"The word on CW's cult-favorite supernatural dramedy has turned unexpectedly positive. Though recent episodes have pulled about a 1.1 rating, the CW needs a suitable Thursday night partner for "Supernatural" as next season is expected to be the last for Smallville. Plus, after adding DVR use, Reaper ratings often climb a higher percentage than any other series, and CW executives are fond of the show."
I know there's a lot of Reaper fans out there so this is great news!
Source: Hollywood Reporter