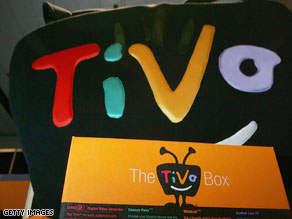 Are you afflicted with TiVo Guilt?
If your DVR is full of stuff that you'll probably never watch, but don't want to delete...then the answer is yes!
As a CNN article explains, "You want to watch TV, and what do you have? You turn on your DVR and you have a homework assignment. You're sitting there and you have to weigh, well, 'I have to watch this thing, because I promised myself when I told TiVo ... I want the whole season of that! Go get it! And go get things like it!' And so you've committed to this decision and it's a burden - suddenly your relaxation has turned into more work."
Are you afflicted with TiVo Guilt?
So...I'm guessing that a lot of you have TiVo guilt as well. My question is...what's causing it? For me, I still have Season 2 of Heroes piled up, most of this season of Without a Trace, the last 5 episodes of Fringe and until this past weekend (yay Thanksgiving marathons), about 8 episodes of One Tree Hill.
What can't you bring yourself to watch, yet at the same time can't bear to delete?