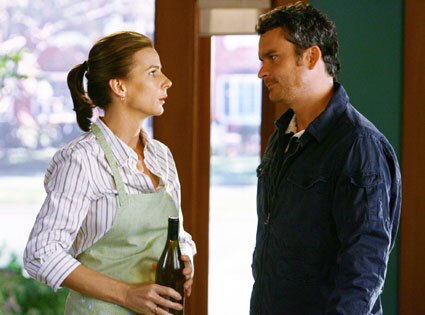 Why does Tommy always look so angry?
I've already wished death to Tommy Walker, the weak link on ABC's Brothers & Sisters, as has SideReel user deekshant92.
Well, according to E!Online, we all very well be getting our wish...at least our wish that Tommy departs the show. However, a source claims killing him is not an option, so we'll have to think of other creative ways to ditch him. Guess we wouldn't want to rule out an extra-special non-ghost-form future guest appearance.
My sugestion: Tommy, his wife and child have to pack up and move to Europe to distribute their gross wine. Let's hear yours!
Read more about the possible departure of Tommy from E!Online: