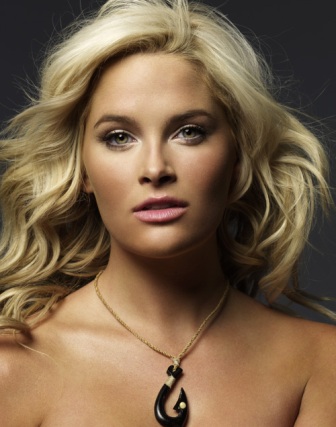 Whether you agree or disagree that Whitney deserved to win this cycle of America's Next Top Model, you can't argue that she's pretty eloquent and articulate, which is something the ANTM judges love!
Check out this interview with TV Guide:
Plus-Size Top Model Winner Dishes out Food for Thought
I particularly appreciated this statement from her:
"One thing that separates me from other plus-size models who have been in earlier cycles is that I'm saying, "I'm not emaciated, I'm not starving myself and yet I'm considered plus-size. Why is that? Why is a healthy size considered too big?" So I have this message that I'm trying to carry with me. It was incredibly difficult, but I kept thinking, "If I don't make it, then who is going to be a role model for my 13-year-old cousin? Who are the first-graders that I teach in elementary school going to look up to? Are they going to be a completely lost generation because all of their role models are in rehab or have eating disorders?" I told myself that failure was not an option and pushed through."
Though similar to what she said at the end of the finale, I think she makes a really nice point here (one question though, isn't it "full-figured").
Enjoy.