With a lot of shows either already in reruns (can you believe that there's no new 90210 until January?) or soon to be...we definitely need some other things to entertain us on television. Luckily, there's a number of specials coming up, three of which I could not BE any excited for: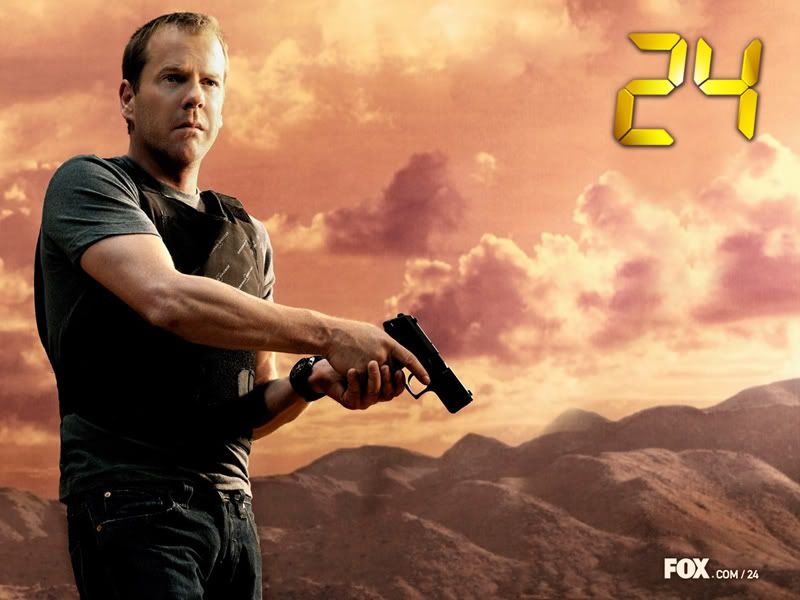 1. 24: Redemption - It has been far too long since we've witnessed the greatness that is Jack Bauer. I'll admit that I took a 24 breather after the first episodes of the less-than-inspired Season 6, but now I'm officially having Jack Bauer withdrawal. 24: Redemption is meant to serve as a bridge between Season 6 and Season 7, and best of all, it's rumored to be good. But even if it wasn't....Jack. rescues. African. children. I'm there! Sunday, November 23, 8-10PM on FOX.
2. A Colbert Christmas: The Greatest Gift of All - Don't leave your televisions after you finish viewing 24 this Sunday, because Steven Colbert's Christmas special airs immediately afterward on Comedy Central. Judging from a preview: Watch here - this is sure to be hilarious. And if you don't love Colbert, Jon Stewart will be stopping by as well. Sunday, November 23, 10PM on Comedy Central.
3. Britney: For the Record - As fascinating as the Britney: The Trainwreck period was, I think that Britney: The Comeback is just what we need for the holidays (who doesn't love a feel-good, comeback story?). Britney is sure to discuss both periods of her life during this highly touted MTV interview conveniently being aired 2 days before the release of her new CD, Circus.
Check out some juicy preview goodness over at EW: First Look: MTV's Britney: For the Record
Britney: For the Record airs November 30th at 10PM on MTV.
Who else is as excited as me for these upcoming specials?