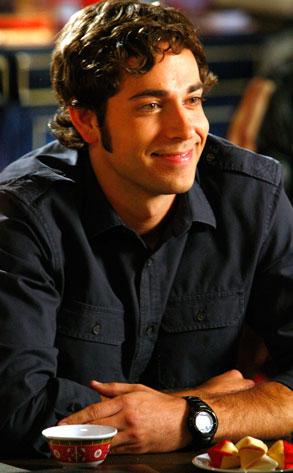 Wondering when your favorites will be airing on NBC next season and which new shows made it onto their schedule? Wait no longer. NBC has announced their 2009-2010 plans this morning:
NBC Fall Schedule
Monday
8 PM: Heroes
9 PM: Trauma
10 PM: The Jay Leno Show
Tuesday
8 PM: The Biggest Loser (two-hour edition)
10 PM: The Jay Leno Show
Wednesday
8 PM: Parenthood
9 PM: Law & Order: Special Victims Unit
10 PM: The Jay Leno Show
Thursday
8 PM: SNL Weekend Update Thursday (seven eps; swap in Community midway through fall)
8:30 PM: Parks & Recreation
9 PM: The Office
9:30 PM: Community (swap in 30 Rock midway through fall)
10 PM: The Jay Leno Show
Friday
8 PM: Law & Order
9 PM: Southland
10 PM: The Jay Leno Show
As you can see, there are some definite changes, with new shows launching on Mondays (Trauma), Wednesdays (Parenthood) and Thursdays (Community). Southland is also on the move to Fridays.
The network has canceled bubble series My Name Is Earl and Medium, though Medium may move to CBS. Also not returning are Kath and Kim, Life and Knight Rider.
As we have reported, Chuck and Friday Night Lights are renewed, but not returning until midseason and summer, respectively. Also launching midseason are a number of other new series including Day One, Mercy and 100 Questions.
It's a bummer that we'll have to wait until midseason for Chuck, but one bright note is that NBC denied any cost cutting for the show.
More scoop from E!Online: NBC News: Chuck Renewed; My Name Is Earl, Medium Canceled
Other Fall TV News
CW Picks Up Melrose, Vampire Diaries, Beautiful Life
Cancellation Buzz: Earl, Unit, Without a Trace, Privileged Dead; Medium on the Move