Lots of good stuff from E!Online on Heroes, Gossip Girl, Grey's Anatomy, Lost, How I Met Your Mother, Prison Break, Private Practice, Better Off Ted and more!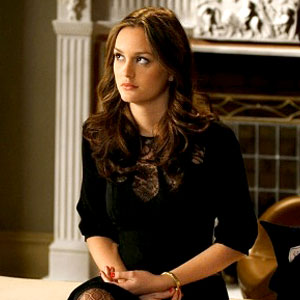 SPOILER
Andy in Los Angeles: Please tell me Zachary Quinto is coming back next season on Heroes.
We can absolutely assure you that Zachary Quinto is coming back next season. We're hearing that Sylar is present in what's described as "a very Fight Club-esque way." Care to interpret what that means?
Ilaam in Rochester, N.Y.: I know Heroes just ended, but do you have any goodies for season five?
The Heroes deaths will continue next season, and a few of your favorite characters may be resurrected in the process. (Pssst, that has nothing to do with our pal Sylar).
Tracy in El Paso, Texas: What can you tease about the Lost finale?
Look for another game-changing finale. Based on the rumors we're hearing about what happens, you may find yourself wondering how they could still even do the same show after this.
Romana in Cape Coral, Fla.: What can you tell us about the Gossip Girl finale?
Chuck and Blair! What else is there to say? OK, how about that the spawn of Rufus and Lily will be played by an unknown-extrapolate from that what you will about said spawn's future on the show. (Of course, nobody had ever heard of Jessica Szohr before G.G., and now she's a big star with endorsement deals and everything.)
Read more: Spoiler Chat: Is Trek Star Quinto Leaving Heroes for Good?