With the Greek season premiere approaching, we knew you needed your questions answered about what's really going on with Cappie (Scott Michael Foster) and Casey (Spencer Grammer). It just so happens we uncovered the answer and a whole load of other scoop that will make your jaws drop.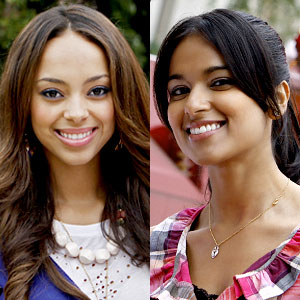 In this Greek-themed Spoiler Chat, stars Amber Stevens and Dilshad Vadsaria are the ones dishing out the scoop just for you, though you may need to read between the lines for the juicier stuff that can't be said out loud.
So which boys are possibly cheating on their gals this season? Who gets in a catfight? And could Greek row at Cyprus-Rhodes be on fire...literally?
Read the scoop over at E!Online: Greek: Catfights, Cheating and Cappie, Oh My!