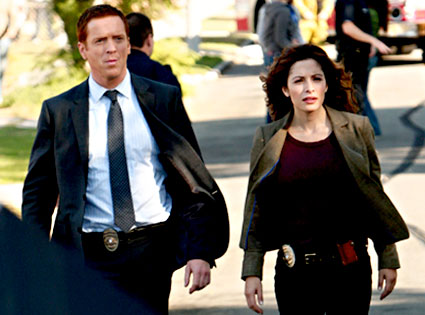 Tonight is the second season finale of Life. It's also a distinct possibility that it will be the show's series finale.
E!Online quickly asked the show's creator and series star a few questions about the series:
Why should you watch, especially if you've never seen it before? As the delightful Damian puts it, "We're a cop show that has a bit of difference to it. It has themes which are a little bit more ambitious than your average show to do with transcendence and second chances."
What are the realistic prospects for a renewal? According to Rand Ravich, "NBC is kind of figuring itself out. Those questions are certainly above my pay grade, but I do feel like creatively we get tremendous support at the studio and network." Come on, NBC! At the very least, jokes Ravich, "I think we're going to play as little tiny 30 second spots in between Leno."
Has the show forgotten about Sarah Shahi's Dani Reese?
No, she's still preggers, but says Rand, "The energy of the show is Crews and Reese tumbling over and around each other. And that's something I would want to go back to as soon as I can." Us too! Those two are among the best partners of any stripe on any show anywhere.
So...who will be tuning into Life tonight?
Source: E!Online